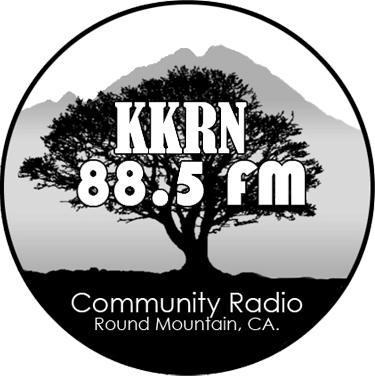 KKRN FM
,

is a volunteer-based, listener-supported radio station
fostering positive social change and healthy communities
by entertaining, informing and educating
through diverse music, culture, news, and public affairs programming.
Down Under Hour
Wednesdays

,

1:00pm

–

2:00pm
Email The Down Under Hour at
Downunderhour11@gmail.com
or check us out on Facebook at Down-Under-Hour
The subtitle of The Down Under Hour is "music from Australia." That's a lot of music, including - well - everything. I'm more of a rockn'roll kind of person but I do my best to cast a wide net across everything from the 1960s to today.

Show 20, June 7, 2023
Intro: Roulette - Dom Mariani and the Majestic Kelp, Underwater Casino, 2003.
Relax Your Mind - the Backsliders, the album Starvation Box, 2011.
Gallows Pole - the Backsliders, from the album Live at the Royal, 1996. More a cover of the song from
Led Zeppelin III than the traditional blues number.
It Takes A Lot To Laugh, It Takes A Train To Cry - Chris Wilson, from the 1994 album Live At the
Continental. Bob Dylan wrote the song and included it on his 1965 album Highway 61 Revisited.
Hi Life - Mick Ahearn and the Harcourt Valley Band, from their 2003 album In the Pocket. Mick gave me a copy of this CD one day when I met him in the Farmers Arms Hotel in Daylesford.
Compared To What - Banana Oil, from their album Guava Lampo, 1996.
Sorry I Was Under the Sky - Pond, from 2012, their album Beard, Wives, Denim.
Heavy Traffic - Rocket Science, their album Contact High, 2001.
World's Got Everything In It
Who's Side Are You On - a pair from Spencer Jones, his album Rumour of Death, from 1994.
Ice V - King Gizzard and the Lizard Wizard, the album Ice, Death, Planets, Lungs, Mushrooms, from 2022.
Weir - Killing Heidi, from the 1999 album Reflector.
The Unguarded Moment - the Church, from their first album, Of Skins and Heart, 1981. This version from the 2007 compilation Deep in the Shallows.
Aussie Bar B Q - another from Lazy Harry, The Original Big Aussie Album, Vol. 1. Eric Bogle wrote it and put it on his 2017 album Just the Funny Stuff.