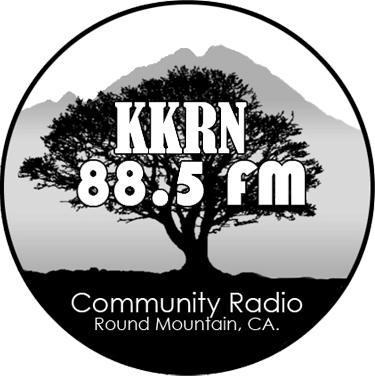 KKRN FM
,

is a volunteer-based, listener-supported radio station
fostering positive social change and healthy communities
by entertaining, informing and educating
through diverse music, culture, news, and public affairs programming.
Hello dear friends of KKRN,
You are once again invited to attend our annual KKRNState of the Station evening. All committee members, programmers, other volunteers, listeners, and supporters are welcome to come as we review our previous fiscal year, do some planning for the coming year and share a meal together.
Thursday, August 29, 2019 5:30 - 8:00 PM

In the Great Room of
Hill Country Health and Wellness Center 29632 Hwy 299 E Round Mountain Pot Luck Dinner - bring a dish to share, drinks, and if possible, your own eating utensils to help save the planet.Call 337-1101 for more information!
Thanks to all our friends, neighbors and yard sale fans! Thank you for stopping by KKRN's Yard Sale on Saturday. We had a successful day and hope you are all happy with the great bargains you found at the sale. Your support of KKRN Community Radio is greatly appreciated.