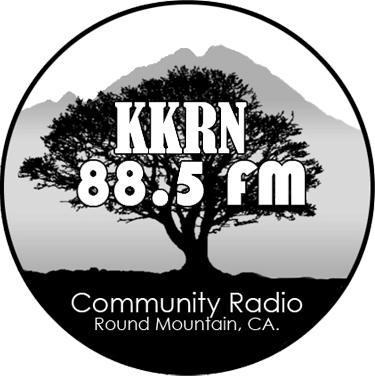 KKRN FM
,

is a volunteer-based, listener-supported radio station
fostering positive social change and healthy communities
by entertaining, informing and educating
through diverse music, culture, news, and public affairs programming.
North State Giving Tuesday is a 14-hour online giving campaign for the benefit of more than 120 registered nonprofits in Shasta and Siskiyou counties. Giving Tuesday takes place on November 28. KKRN Community Radio is one of the non-profits! New this year, you can schedule your donations in advance at northstategives.org Nov 14 through Nov 27; most major credit cards and e-checks are accepted. Your donations will go further thanks to an incentive pool made possible by the Knodel Family Endowment Fund of the Shasta Regional Community Foundation. Don't forget, you can give to Listener Supported KKRN Community Radio at northstategives.org, by scheduling a donation ahead of time or on Nov. 28.
If you are so kind as to donate to KKRN on Giving Tuesday, please let us know if we may thank you by name on-air and on Facebook on Giving Tuesday. Please email ellen@kkrn.org to say yes.
https://northstategives.org/kkrncommunityradio
Check out our profile page on North State Giving Tuesday's online giving platform.