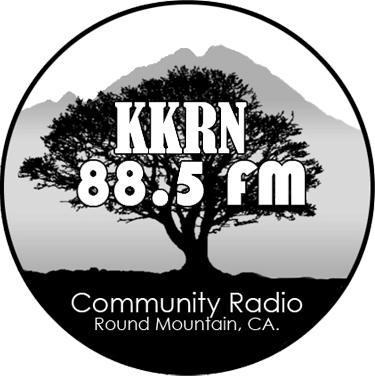 KKRN FM
,

is a volunteer-based, listener-supported radio station
fostering positive social change and healthy communities
by entertaining, informing and educating
through diverse music, culture, news, and public affairs programming.
Once again a crisis is affecting our Shasta County communities and this time it is not a local one, but a global one and so we share a burden with the whole world, everyone living on our one planet, Mother Earth. People all over are facing the same questions, dilemmas, dangers and many of the very same choices. It is truly a unique time and we face circumstances we have never seen before. But the feeling that we are all in this together is both humbling and powerful..
At KKRN Community Radio we embrace this opportunity to stand with people all over the country and globe. We hope listeners will join us and comply with orders including social distancing, self-quarantine and self-isolation. It may feel inconvenient, but it is the wise, compassionate and moral thing to do. Until we have contained Covid19, we are ALL in danger, including you and your loved ones.

Thank you for doing your part and thanks for tuning in to KKRN! We love you, listeners! Stay healthy.

Miracle Miles Records and KKRN Community Radio have agreed that it is in the best interest of everyone involved, including our community of listener- supporters, to postpone our Spring Music Showcase until a later date. We do not know how long it will be, but we intend to reschedule the concert when the crisis is behind us.
We would like to thank the sponsors of this event:
Miracle Mile Records, Shasta Piping Society, Dr. Doug Craig, The Whole Earth and Watershed Festival, Sierra Nevada Brewing Co., Shasta County Arts Council and DJ Designs.