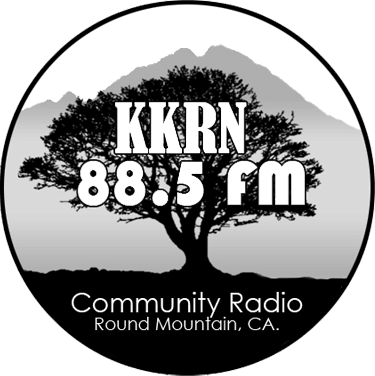 KKRN FM
,

is a volunteer-based, listener-supported radio station
fostering positive social change and healthy communities
by entertaining, informing and educating
through diverse music, culture, news, and public affairs programming.
WHAT'S THE BUZZ? WHAT'S THE BUZZ?
TELL ME WHAT'S A HAPPENING!!
The Holiday Season is rapidly approaching. Send your info in early to assure your spot. Calendar space is limited.
If you are a Non-Profit Group or a Community Service Organization in Shasta County and would like your events announced, send your info to KKRN :
shane@kkrn.org
or
info@kkrn.org
Fax# (530) 337-1104. Get your info to us at least 1 week in advance or sooner. This is a Free service provided to the Community. The KKRN Community Calendar is heard Monday-Friday just prior to the 7 A.M. & 4 P.M. hour.
The governing group of KKRN called the Radio Council has an opening. Please consider joining to help make choices for the future of KKRN. The Council meets once a month. If you have an interest and/or questions please call Bobbi at 530 520-1593 or Ellen at 530 941-9689.