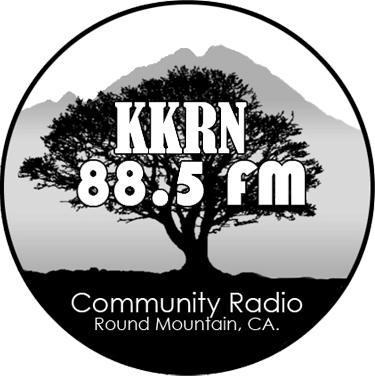 KKRN FM
,

is a volunteer-based, listener-supported radio station
fostering positive social change and healthy communities
by entertaining, informing and educating
through diverse music, culture, news, and public affairs programming.
Scratched Up Radio Theater
Every Thursdays

,

8:00pm

–

8:30pm
Tune in every Thursday at 8 PM for the newest in area theater performances! Scratched-up Radio Theater create new radio drama and comedy, from the Shasta County area's finest playwrights, actors, and directors, at 8:00 PM, the first Thursday and second Thursday evenings of each month.
On the third Thursday at 8 PM each month, actor Ernestine Bottum presents Behind The Curtain, featuring interviews with local theater directors, producers and actors, with a special focus on what goes on behind the scenes, backstage, and preparation for a production.
On the fourth Thursday at 8, playwright, director and actor Jim Dowling interviews northern California writers reading their own literary works, on Write Stuff.
The Scratched Up Players invite listeners to get involved. If you'd like your radio script to be considered for our programs, or if you'd like to participate as a character voice in one of these dramas, please contact us at: scratchedup@kkrn.org