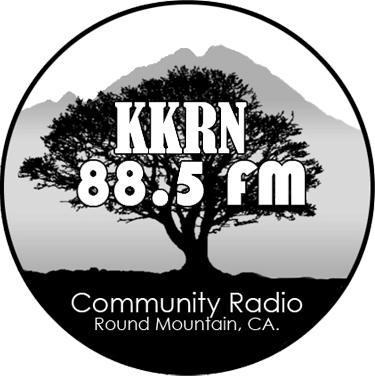 KKRN FM
,

is a volunteer-based, listener-supported radio station
fostering positive social change and healthy communities
by entertaining, informing and educating
through diverse music, culture, news, and public affairs programming.
And Dickie....this morning
Can't hear KKRN where you are? Try these tips!
The new studio is up and running. We are training programmers, connecting with Shasta College and the culture of downtown Redding. If you have or ever had an itch to be on the radio or have something to share on the radio think about coming down. We will teach you all you need to know.
We will be posting some regular hours in case you want to check it out and pick up a program application. You can do a live or pre-produced show. Remember our mobile app "KKRN" to listen anytime. We thank you for listening, supporting and want all the feed back we can get.