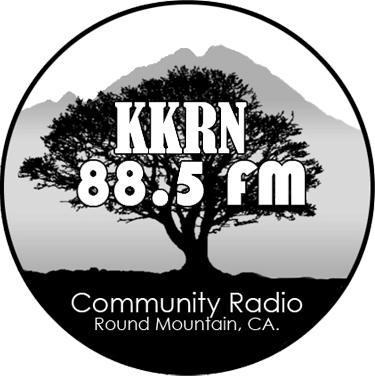 KKRN FM
,

is a volunteer-based, listener-supported radio station
fostering positive social change and healthy communities
by entertaining, informing and educating
through diverse music, culture, news, and public affairs programming.
We have made some changes to our schedule on Sunday afternoon. We have added a series of news and commentary shows from 3PM to 8PM. Look at our guide below and click on the new shows for more
information. Some of the shows that were on Sunday have moved to some evening and later night spots. Folk Alley airs on Thursday morning. Art of the Song Saturday at 4 PM.

Give it a listen. Hopefully you like the change. You can always respond through info@kkrn.org or at 530 337-1101