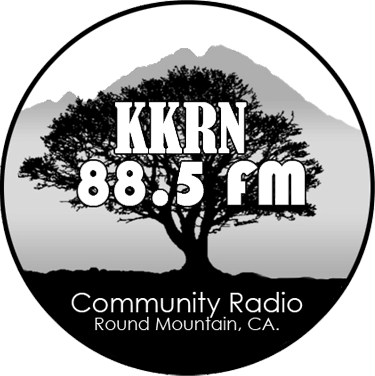 KKRN FM
,

is a volunteer-based, listener-supported radio station
fostering positive social change and healthy communities
by entertaining, informing and educating
through diverse music, culture, news, and public affairs programming.
Down Under Hour
Wednesdays

,

1:00pm

–

2:00pm
Email The Down Under Hour at
Downunderhour11@gmail.com
or check us out on Facebook at Down-Under-Hour
The subtitle of The Down Under Hour is "music from Australia." That's a lot of music, including - well - everything.

Show 35, broadcast September 20, 2023
Gratuitous American football mention
Intro: Roulette - Dom Mariani and the Majestic Kelp, Underwater Casino, 2003.
Alone In The Endzone
Crying Sun
Two songs by Radio Birdman, from their Living Eyes album, recorded in 1978 but not released until 1981. These version from the compilation The Essential Radio Birdman (1974-1978).
When The Generals Talk - Midnight Oil, from the album Red Sails In The Sunset, 1984.
Just A Man - the Cruel Sea, from their 1995 album Three-Legged Dog.
A triple-play by Taman Shud from their 1972 album Evolution. As noted in the broadcast, I have no religious interests or affiliations, I just like the music.
Mr Strange
Lady Sunshine
Jesus Guide Me
To Her Door - Paul Kelly and the Coloured Girls, from their 1987 album Under The Sun. This version from a US CD rebranded Paul Kelly and the Messengers.
Hey Now
Wasted
Two songs from the debut LP by the Ronson Hangup, 2009. This is a super-group of sorts whose members have played with so many other great bands, too many to list here. Worth checking out.
Trick Of The Light - That Gold Street Sound. From 2019, available in several formats, this is a concert version via YouTube.
Journeyman - Rebecca's Empire, from a 1995 EP, Take A Look At Happiness.
CCR My Survival - Dern Rutledge, from 2007, their album Johnny No Stars.
The Light Of Your Eyes - Frank Moylan's Expression of Interest, from his (their) 2017 EP, Goodbye Cruel Circus.
Bowling Brings Out The Swinger In You - the Twilights. This, via YouTube, is a song from 1967 commissioned to promote the sport of bowling. Despite the silly topic, the Twilights were a real and influential 1960s and featured Glenn Shorrock (Little River Band) on vocals and Terry Britten (Michael Jackson, Tina Turner) on guitar.
Outro: Contention City, from an album by Baby Langston.