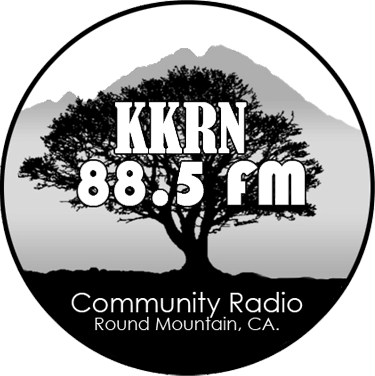 KKRN FM
,

is a volunteer-based, listener-supported radio station
fostering positive social change and healthy communities
by entertaining, informing and educating
through diverse music, culture, news, and public affairs programming.
Eco Shock
Wednesdays

,

8:00am

–

9:00am
Latest science, authors, issues - from climate change, oceans, forests,
pollution, Peak Oil, the economy, and peace. Ready for re-broadcast,
computer, iPod, or mp3 player. As heard on over 60 stations, including
WPFW Pacifica in Washington, D.C. plus KNEW 960 AM, San Francisco, and
Resonance FM in London, UK.
About Alex Smith
Host of syndicated weekly Radio Ecoshock Show - the cutting edge with
top scientists, authors and activists. Seventh year on the air as of
2012. Previously a researcher for global environment group, print
journalist, homesteader, world-traveler, and private investigator.
Contact Alex at
radio@ecoshock.org
or by using the website contact form.
For the past years I've funded Radio Ecoshock from my pocket. Now
downloads and costs have increased. I need your help to keep going.