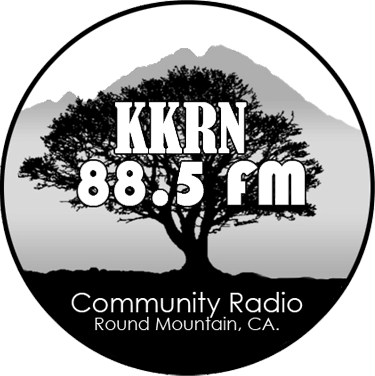 KKRN FM
,

is a volunteer-based, listener-supported radio station
fostering positive social change and healthy communities
by entertaining, informing and educating
through diverse music, culture, news, and public affairs programming.
You Bet Your Garden
An hour of "chemical-free horticultural hijinks," You Bet Your Garden
is a weekly, nationally syndicated Public Radio show airing out of
WHYY-FM in Philadelphia that offers fiercely organic advice to gardeners
far and wide. Host Mike McGrath offers tips on fending off garden and
household pests without the use of toxic chemicals, caring for lawns and
landscapes without losing your mind, and growing without groaning in
tough conditions like extreme heat, unending rain and lousy soil.
Host Mike McGrath was Editor-in-Chief of Organic Gardening magazine from 1991 through 1997 and is the author of many books, including The Kitchen Garden Box (Quirk Publishing; 2009); Mike McGrath's Book of Compost (Sterling Publishers; 2006); Kitchen Garden A to Z (Abrams; 2004) and You Bet Your Tomatoes(Rodale; 2002, and reissued in a brand new edition by Plain White Press in 2009).
Mike is also the Garden Editor for WTOP News Radio in Washington, D.C.; a post he has held for more than a decade. He has served as columnist and Contributing Editor for Greenprints magazine ("The Weeder's Digest") since 1997, and was the garden expert for the Saturday morning edition of The Today Show on NBC, appearing monthly from 1993 through 1997.
During his time at Organic Gardening, Mike's major exhibits
won four consecutive "Best of Show" awards at the prestigious
Philadelphia Flower Show (1994-1997). He grows tomatoes, garlic,
raspberries and peaches; loves pinball and baseball; and will not eat
lima beans, no matter how much you pay him.
Books by Mike McGrath
- See more at: http://whyy.org/cms/youbetyourgarden/about/#sthash.otvzD8qE.dpuf