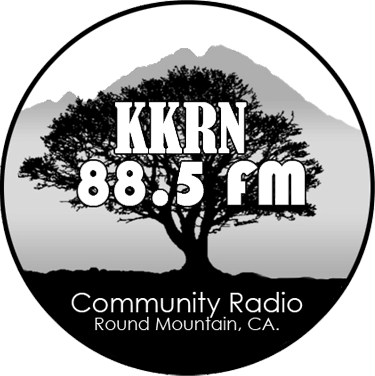 KKRN FM
,

is a volunteer-based, listener-supported radio station
fostering positive social change and healthy communities
by entertaining, informing and educating
through diverse music, culture, news, and public affairs programming.
This Week in Palestine
This Week In Palestine is a weekly radio broadcast,hosted by John Roberts every Sunday morning at 8:00AM ET in the Boston area on WZBC, 90.3 FM, and every Friday morning at 5:30 AM PT on KKRN 88.5 FM, Round Mountain, CA.

This Week In Palestine features the Palestinian narrative, the Palestinian voice of resistence to the Israeli military occupation of the Palestinian homeland. This narrative is seldom available in the "mainstream media", which is why it is so important that it is presented each week on This Week In Palestine.

You can also stream the program live on your computer at KKRN.org every Friday morning at 5:30 AM PT.

You can access all of the past broadcasts online by going to our permanent archive at truthandjusticeradio.org: click on This Week in Palestine Archive.