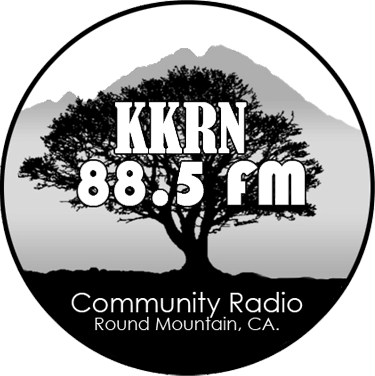 KKRN FM
,

is a volunteer-based, listener-supported radio station
fostering positive social change and healthy communities
by entertaining, informing and educating
through diverse music, culture, news, and public affairs programming.
Art of the Song
Art of the Song
Through Art of the Song we have learned that creativity is a profound
agent for community and for change. From South African artist Vusi
Mahlasela we learned it is possible to sing a culture of hope into being
during the darkest times of apartheid; from Judy Collins that the very
act of creating, heals; and from Linda Mason that music created for
women in the refugee camps of Darfur meant more to them than physical
aid – through creative expression they discovered that we did not simply
pity them but that we understood, in our hearts, their plight.
The impact on listeners is real, and they're sharing their stories
with us. A teacher of a bilingual 4th grade class used notes she took
during the weekly broadcast to craft a lesson plan for her students
preparing for state testing; one interview healed a rift between two
estranged friends; and an elderly painter told us she feels connected to
a greater creative community while listening to Art of the Song each
week.
These experiences have confirmed our understanding that creative
expression is an essential ingredient of what it means to be human.
Engaging in creativity can make us happy, healthy and can improve our
society.
Why Creativity?
Creativity is much more than a buzzword or an over-used term that has lost its meaning. Fostering
and developing creativity and promoting its importance worldwide has
the power to transform our society and save our planet. Through
engaging in our creativity we connect with our authentic selves, we
discover our unique gifts, and we can ultimately find our life purpose.
Buckminster Fuller, ahead of his time as he was, said that if every
human being contributed his or her unique gift, the world would be in
perfect harmony. We believe that through expressing our creative voices,
we discover what these unique gifts are.
By expressing our creativity and thus our spiritual nature, we as
individuals connect with the world at large and the greater
consciousness of the universe. We at Art of the Song have been helping
to lay the groundwork for this amazing transformation that is beginning
to occur. For the last six years, we have been reaching out to hundreds
of thousands of listeners in cities, small towns and rural communities
throughout the country. Through music and discussion about songwriting
and the creative process, we have subtly and repeatedly delivered the
message that we are all creative and that it is not only possible, but
imperative that each and all of us express our creative voices.
Art of the Song is much more than a music and interview radio show.
We are engaged in very important work, and we must garner the support
(financial and otherwise) of individuals, non-profits, corporations,
radio stations, and other organizations who believe in – or would be
convinced of – the importance of this creative mission. Let us spread the creative word. Let us lead by creative example. Let us grow this grassroots creative movement to transform the world!
If you have any thoughts about this please let us hear from you!
John Dillon – Co-host, Co-executive producer