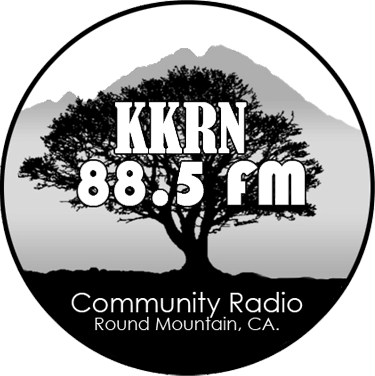 KKRN FM
,

is a volunteer-based, listener-supported radio station
fostering positive social change and healthy communities
by entertaining, informing and educating
through diverse music, culture, news, and public affairs programming.
Reveal
Every Tuesdays

,

4:00pm

–

5:00pm
The mission of The Center for Investigative Reporting is to
engage and empower the public through investigative journalism and
groundbreaking storytelling in order to spark action, improve lives and
protect our democracy.
CIR is among the most innovative, credible and relevant media
organizations in the country. Reveal – our website, public radio
program, podcast and social media platform – is where we publish our
multiplatform work.
Our award-winning journalists hold the powerful accountable and
reveal government fraud and waste of taxpayer funds, human rights
violations, environmental degradation and threats to public safety. We
consistently shine a bright light on injustice and protect the most
vulnerable in our society.
From the San Francisco Bay Area epicenter of technological and
creative innovation, our reporting ignites real-world change as
evidenced by civil and criminal investigations, new laws and policies,
the instigation of public discourse and solutions-oriented community
action.
Founded in 1977, CIR is nationally respected for setting the highest
journalistic standards, and for our signature approach to investigative
reporting and collaboration. We partner with numerous other media
organizations, prioritize impact over exclusivity, engage with the
public and track results. To reach a broad and diverse audience
worldwide, we publish our stories online, as well as for print,
television, radio/audio, video and live events.
With PRX, CIR co-produces the nationally distributed "Reveal" radio
show and podcast. "Reveal" features CIR's reporting, as well as stories
from public radio stations and a wide range of media partners, both
nonprofit and commercial.
Our work has been recognized for its excellence, groundbreaking
creativity and impact. Recent awards include: Emmy Awards, a George
Foster Peabody Award, a Military Reporters and Editors Award, a Barlett
& Steele Gold Award for investigative business journalism, Alfred I.
DuPont-Columbia University Awards, a George Polk Award, IRE Awards for
multiplatform journalism and an Edward R. Murrow Award for investigative
reporting. We were a finalist for the Pulitzer Prize in 2012 and 2013
and a recipient of the 2012 MacArthur Award for Creative and Effective
Institutions.
Editorial independence policy
We subscribe to standards of editorial independence adopted by the Institute for Nonprofit News.
Our organization retains full authority over editorial content,
maintaining a firewall between news coverage decisions and the pursuit
of revenue. Accepting financial support does not constitute implied or
actual endorsement of donors or their products, services or opinions.
We accept gifts, grants and sponsorships from individuals and
organizations for the general support of our activities, but all
editorial decisions are made independently, not on the basis of donor
support. At times, we accept support for coverage of particular topics,
but those topics are determined by our editorial staff, and we maintain
full editorial control of the resulting coverage. Donors receive no
preferential coverage, have no right to review editorial content before
it is published and do not influence the direction or findings of our
reporting in any way.
We do not accept donations from government entities, political
parties, elected officials or candidates actively seeking public office,
nor do we accept donations from sources who our board of directors deem
could present a conflict of interest with our work or compromise our
editorial independence.