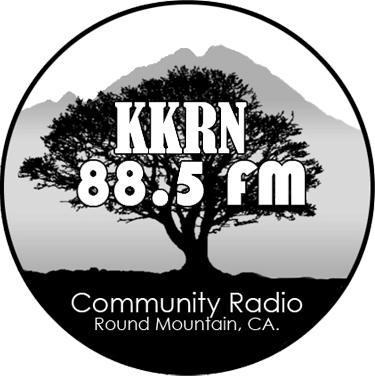 KKRN FM
,

is a volunteer-based, listener-supported radio station
fostering positive social change and healthy communities
by entertaining, informing and educating
through diverse music, culture, news, and public affairs programming.
Dig This!
Saturdays

,

9:00am

–

10:00am
Dig This! is a weekly show intending to inform and
inspire.

Each week's show will focus on one of
four different themes delivered by rotating hosts.
Professor Parker Pollock hosts "Trump Watch"
Professor David Pearl hosts "Pearl on Politics"
·Craig Boyer, Master of Social Work, hosts "Music with
a Message"
·Professor Pamela Spoto hosts "Environmental Watch"
Hosts will engage in critical analysis and discussion,
focusing on significant topics: the
environment, politics, social critiques, music and more.
Join us in making the planet a better place for all
species by gaining a better understanding of issues that impact all our lives.
Professor Parker Pollock will investigate and analyze how we have arrived where we are today economically, politically, socially and historically, including the current Administration and its policies. Professor Pollock taught political science and economics and was an administrator at Shasta College for 40 years.
Professor David Pearl and guests will focus on important political and social issues of the day. They will explain these phenomena in depth which differentiates us from mainstream sources of information which often gloss over important details. Typical shows will focus on one issue area.
Craig Boyer, M.S.W., has long used music in his social work practice from Stroke Support, Parkinson's Support and Alzheimer's Support Groups. He has been known to some as the Singing Social Worker and has come to recognize the power of music to change minds and hearts. The show will seek to explore life in all its forms (social, political and emotional) through music.

Professor Pamela Spoto spotlights the fragility of the environment on which we all depend and how our way of life threatens planetary ecosystems, human health and the viability of the biosphere. This show will present interviews and roundtable discussions, including areas of science, ecology, psychology and sustainability. Professor Spoto has taught at Shasta college for 25 years.